This year it marked the 17th anniversary of the ADA University. In its 17 years, it has proven academic excellence, diversity, integrity and international collaboration. Throughout its journey, Azerbaijan Diplomatic Academy University has adhered to its mission and provided advanced research in graduate and undergraduate programs. ADA University was established under the decree dated January 13th, 2014 by the President of the Republic of Azerbaijan. The core idea behind the Academy was to recruit a crash course in modern diplomacy and to give them skills to advance foreign policy goals initially and established on March 6, 2006, the Azerbaijan Diplomatic Academy started offering an Advanced Foreign Service Program to diplomats of the Ministry of Foreign Affairs and civil servants in the government, as of January 2007. The Academy launched its first master degree in September 2009, followed by bachelor degrees in September 2011.
The founding Rector of ADA University, Ambassador Hafiz Pashayev strived rigorously to excel the university. His vision is beyond education and cultivating innovative leaders in a global perspective. The inclusive approach of ADA university has presented several programs for young diplomats worldwide. The University is the legal heir of the Diplomatic Academy of the Ministry of Foreign Affairs of the Republic Azerbaijan and Information Technologies University. The University functions under the Ministry of Foreign Affairs of the Republic of Azerbaijan.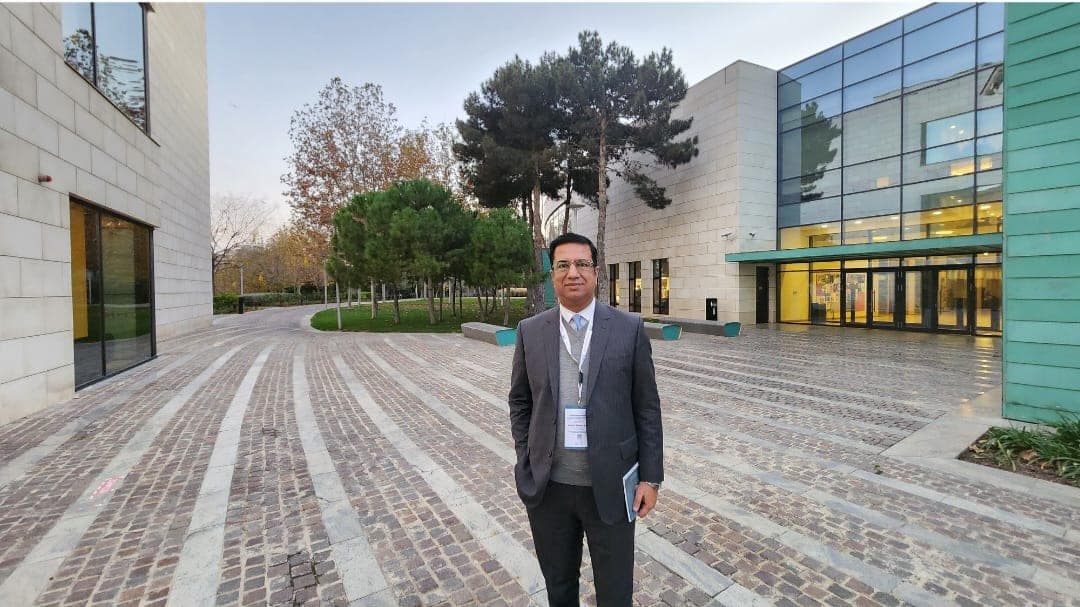 To expand its vision for the young generation who wants to excel in academia. The University is the state higher education institution executing personnel training at all levels of higher education, offering higher and additional education programs, and carrying out fundamental and applied scientific research. It is pertinent to note that throughout the its journey, the Government has generously supported the university in the form of significant capital investment and infrastructure. Azerbaijan has its unique place in the region and is a strategically important country, the leadership of Azerbaijan has also contributed to several international development missions and stressed on friendly foreign relations with the world. For this purpose, ADA has primarily launched advanced foreign policy program to diplomats of the ministry of foreign affairs and civil servants in the Government. It aimed to provide expert training and various programs to make their young leaders highly professional and skilled. Now ADA, University has become a training hub for international young diplomats and civil servants. Every year from all over the globe, diplomats and young government officials take part in these specialized programs. To expand its global communication and collaboration, the ADA leadership has launched Institute for Development and Diplomacy in 2022. The vice rector Fariz Ismailzade and the entire team emphasized generating knowledge and skill to provide a ground for true democracy. The institute is enhancing the outreach and involvement with policy-making communities across the world. For multilateral diplomacy and working for cordial ties with countries, it hosts experts and policymakers to discuss highly intellectual solutions from well-renowned institutions.
The distinct feature of ADA university is that it not only provides a degree program but providing exclusive diplomatic training under the umbrella of Executive Education in which every year young diplomats participate, and for Government and businesses to nurture junior, midcareer and top leadership talent from every part of the world. In the Executive Education program, ADA provides exclusive projects such as Caspian Basin Studies Program , Corporate Program, in its history, ADA has trained about 1,620 diplomats and other civil servants from 22 government agencies within "Advanced Foreign Service Program", 684 foreign civil servants and diplomats from 106 countries within "Caspian Basin Studies Program" and other International Programs, Adaptive Strategic Program, Custom program for Government and several other programs. In the 17 years of its excellence ADA University has provided tangible solutions in policy making sphere and other international challenges. The ADA University leadership, board of trustees and all members are specialized in their expertise and skill and proved their dedication, commitment and hard work for the institution. ADA University management, academia, and leadership has shown full scale potential in the crucial period of 44 days of war with Armenia over illegal annexation in the Karabakh region through its research, policy recommendations and launching different initiatives. Other than that, ADA, University showed full scale potential for the undergraduate and postgraduate students by providing them practical landscape and engaging them in international academic activities and exchange programs and running School of Public and International Affairs, School of Business, School of Education, School of IT and Engineering and School of Law. Every year students participate in prestigious institutions internationally and showcase their research projects.
With the tireless efforts and outstanding initiatives of Azerbaijan Diplomatic Academy University is experiencing development, true diplomacy, high solutions and international support for the world.
– Written by
Mr Khalid Taimur Akram, Executive Director, Pakistan Research Center for a Community with Shared Future & Editor in Chief, Daily Big Digit, Islamabad